PRESENTATION EQUIPMENT
You will find the best solutions for meetings, seminars, and presentations in our wide selection of presentation equipment.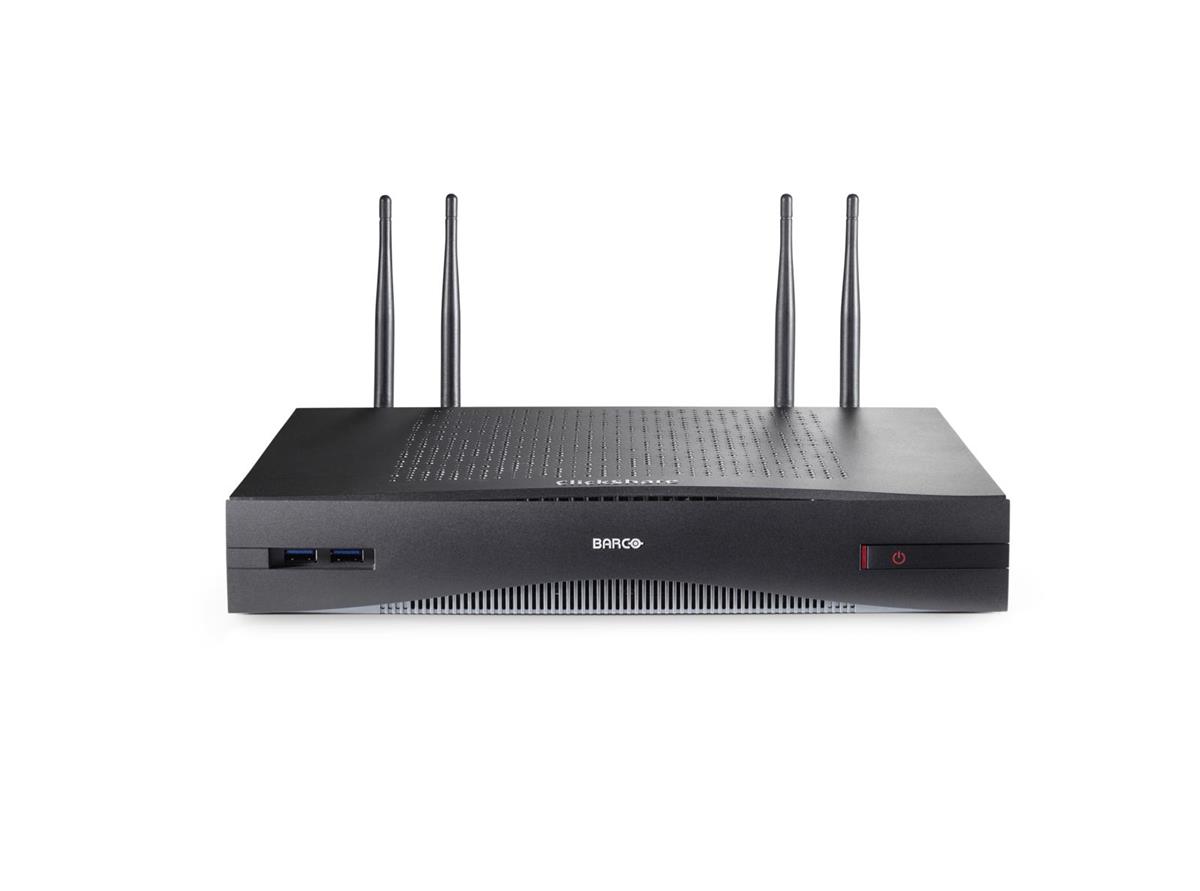 ClickShare juhtmevaba pildi edastussüsteemid
No need to longer search for wireless presentation systems that offer a smooth, user-friendly, and hassle-free user experience. With ClickShare, you can share presentations easily and directly without having to worry about wires, cables, and adapters.
Adding ClickShare as a presentation tool to fixed conference room settings (such as Microsoft Teams or Zoom Room) increases the interactivity, productivity, and collaboration of your Microsoft Team and Zoom meetings. It brings the focus back from conferences to true collaboration, making your hybrid meetings easy, convenient, and all that wirelessly.
The selection includes: Clickshare CS-100, Clickshare CSE-200, Clickshare CSE-200+, Clickshare CSE- 800.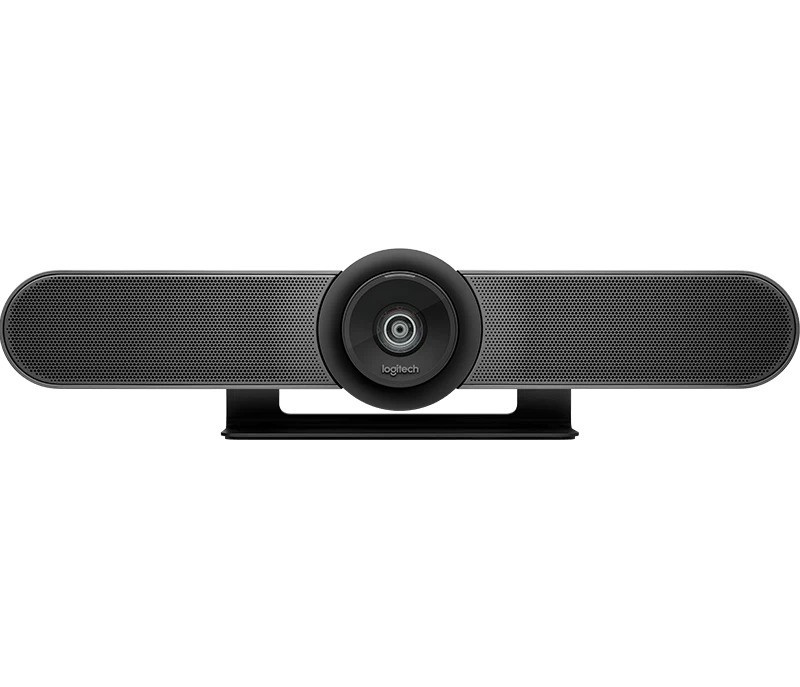 Logitech Meetup video conferencing device
An ultra-wide all-in-one conference camera for small spaces. Get everything you need to build small spaces for video conferencing, including Logitech MeetUp, a mini-computer or Google Meet computer system, space-optimized software, and a Logitech Tap touch controller.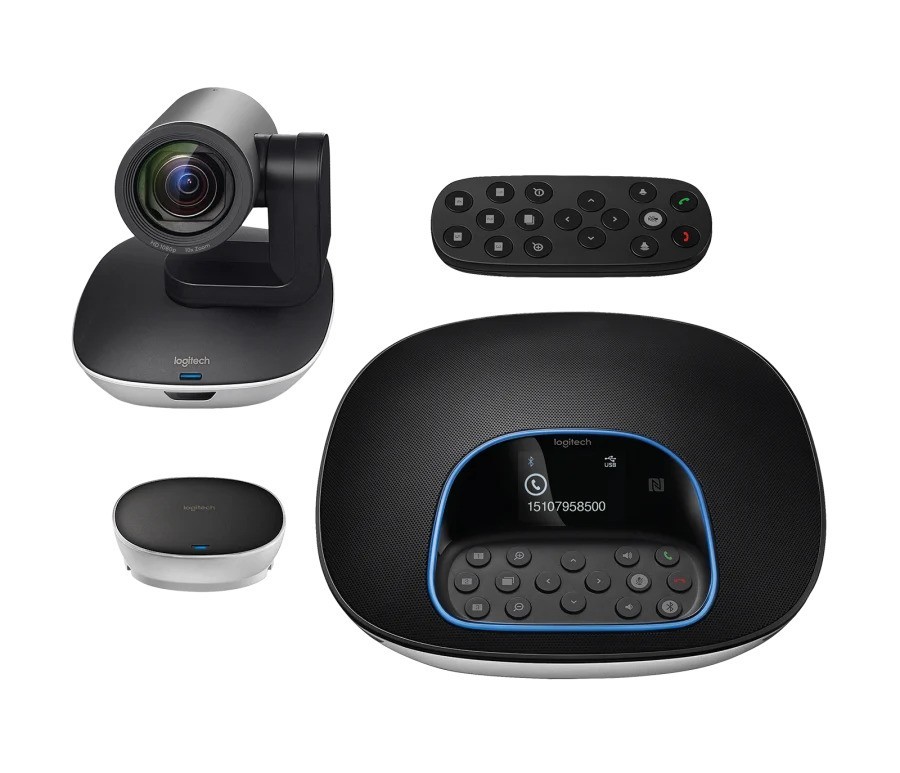 Logitech Group
Ideal for rooms from 14 to 20 people, it offers high-quality HD video and crystal-clearsound, allowing you to turn any meeting place into a video conferencing room. Advanced features such as acoustic echo cancellation, noise reduction technology, and intuitive controls make it easier than ever to engage everyone in a conversation.
USB plug-and-play connectivity makes using GROUP a breeze. Just plug it through your conference room or laptop into a USB connection via GROUP USB, and you're done. Use GROUP with any video conferencing software, including those you already use. For a great voice call, pair your mobile device with Bluetooth® wireless technology with the GROUP speaker.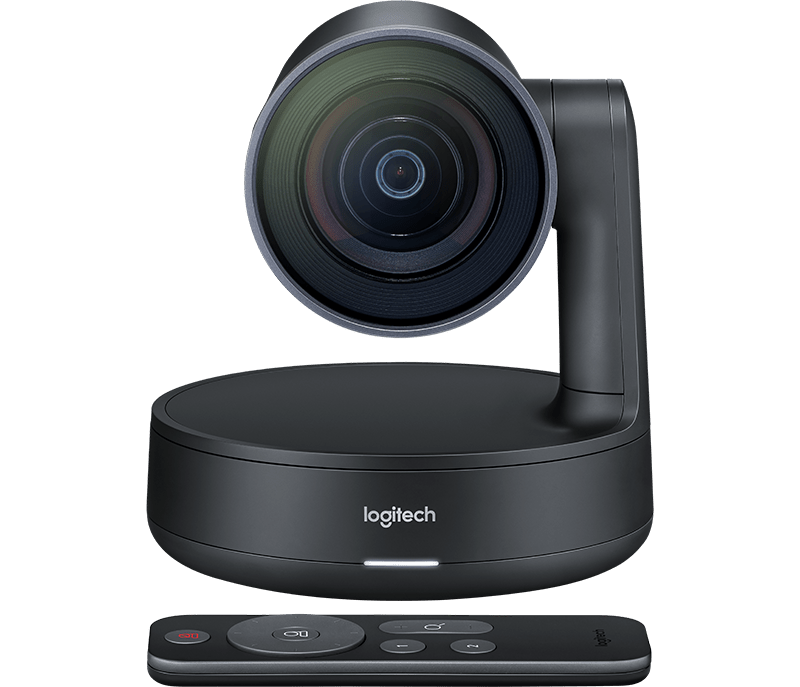 Logitech Rally Camera
With a world-class industrial design and Ultra-HD imaging system, Rally Camera Logitech® is a class in its own right. With advanced optics and breakthrough technologies, the Rally Camera offers excellent performance in professional meeting rooms of all shapes and sizes. With a sharp 15x HD zoom, a wide 90° diagonal field of view, and a powerful 4K sensor, the Rally Camera captures everyone in the room with a truly phenomenal video quality.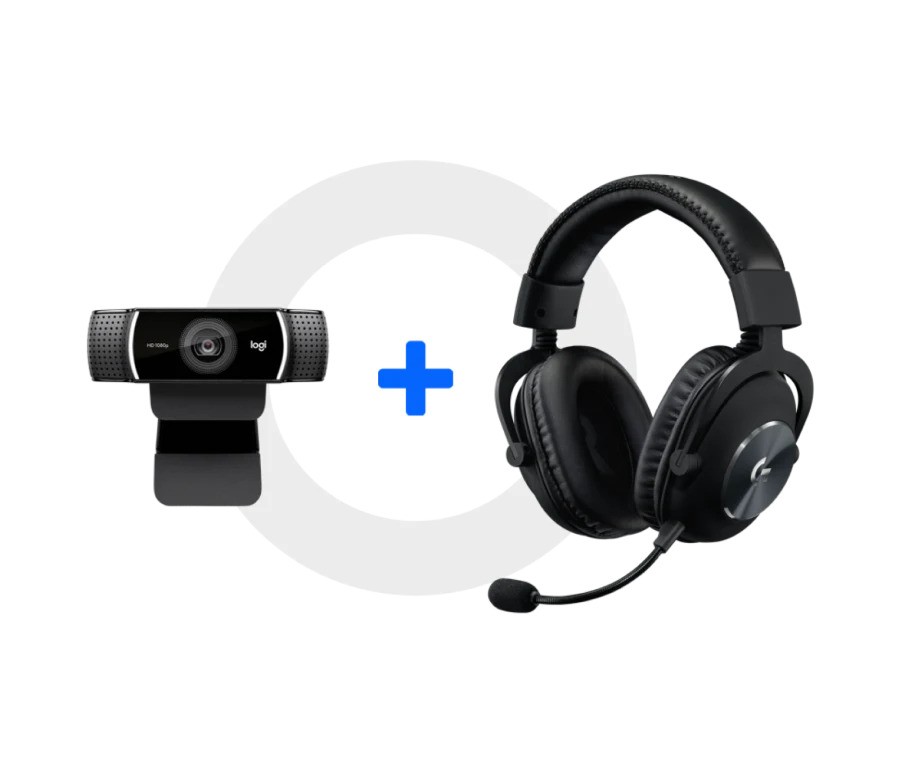 Logitech Instant Streaming Studio X
Get Logitech professional-quality video and legendary Blue audio for the first time in one package. The fast streaming studio X is equipped with all the features, so you can easily share your game and videos today. High-Speed Streaming Studio X includes:
C922 Webcam – Full HD 1080p 30fps and ultra-fast 720p 60fps for serious streaming
PRO X headset – a premium gaming headset with blue VO! CE microphone technology.